🌊🏝👨‍💻🧋🌴
Staff Member
Community Leader
Joined

May 9, 2018
Messages

4,102
Getting accepted in an affiliate network
can always be a stressful process for new people in the industry.
Why do I need to pass a written/spoken interview?
What are they going to ask?
Do they need references or earning screenshots?
What if my English is bad?
That and many other questions appear when you hear the word "
interview
". After all, affiliates are here to make money from the internet and live the dream, right? No boss, no clients, no business hours. This is the affiliate lifestyle, yet I have to pass an interview to get access to my affiliate offers?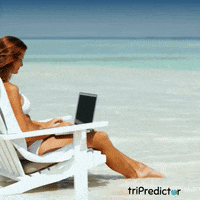 Well, yes.
Affiliate networks
and traffic networks on some occasions want to know you're someone they can trust. Also, they want publishers and advertisers that bring business for them, or at least they want to avoid problems or time-consuming publishers/advertisers that won't run anything.
But worry not, over the 7 years I've been buying and selling traffic from networks, I have signed to a plethora of companies and been accepted in most of them either instantly, or within the first days. Many of them don't even exist anymore, and in some, I did not run any traffic because I realized they didn't fit my needs, nonetheless, they easily accepted me as I followed the same rules I use every single time.
So far I think I've only been rejected from 1 network and I made the wrong decision of signing up using a
VPN
while I was spying on ads, and then I made it worse by creating a secondary duplicated account, LOL.
Once you build some history and reputation it's way easier, for sure, but if I was starting again with my current knowledge, these are the main points I'd consider when signing up to a top network (a.k.a. Network which is not beginner-friendly and asks for screenshots/referrals but has some great top offers and payouts) to get the best chances of being accepted.
1. Don't apply to a network until you decide what you're going to run.

​

This is a common problem in the industry. Affiliate newbie reads a guide on how to run push ads and the guide recommends 2-3 networks to get started. Great, but you follow to guide step by step and one of those steps is to apply to the networks, and you do that.

24 hours later you get messages via Skype or Telegram to schedule an interview via a call and you freak out because you still have not finished the guide and you have no idea what to say.

Read the whole guide and understand what it's all about. Also, keep in mind everything you need to get started, including a budget (to run traffic), a

tracker

, hosting, etc.

The next step is to decide on a vertical or niche you're going to test. You need to apply to a network knowing what you're looking for. Whether you decide to run sweepstakes, gambling, dating, white hat lead gen, or e-commerce, you need to know what you're going to test and have it clear in your mind because the affiliate network is going to ask it.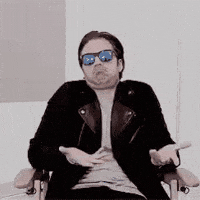 Example of a good answer:​
I signed up because we want to run sweepstakes offers on push traffic from Europe and we saw you're one of the top recommended networks for it.
Example of a bad answer:​
Ah well, I don't know yet what to run or which traffic type we're going to learn, but your network looks cool and I thought I'd sign up.
See the difference? They see it too.
2. Define a traffic source and a budget, and stick to it at least for a few months

​

This is a commonly recommended tip for beginners, along with the vertical. However, this data is important when you sign up to an affiliate network (or

traffic source

as well) because they will probably ask you about it.

What's your main traffic source? What are your top geos? How do you plan to promote our offers? Do you have a budget?

Even if you switch a month later, you need to have a concrete plan in your mind, and when people ask you about it, you need to be clear about it.
Good response: ​
We're running pop traffic and plan to promote downloads, extensions, and apps. We know you're one of the top networks and we have a $1,500 budget to spend per month, or more if we find profitable offers. We look forward to working together.
Bad response:​
Ah well, we don't have any top geos and my budget is limited at $100 per month. We are still deciding on the ad formats and verticals. Tracking? Postback URL? What's that?
3. Don't create multiple accounts or sign up with fake emails/VPNs/proxies, etc.

​

A lot of networks have security filters in place to avoid buying/selling accounts, duplicated accounts for fraud publishers, etc.

And to be honest, some networks also filter traffic from some geos (or at least, they have more restrictions in place to be safe), not because everybody living there is a fraud, but because there's a higher probability (based on statistics).

Use your main email when you sign up, and specify your contact details (skype/telegram/etc) correctly. Don't invent yourself a country or sign under a VPN. With the

KYC

(Know your customer) trend that has been happening lately, many networks will require an official ID or passport copy to issue payments.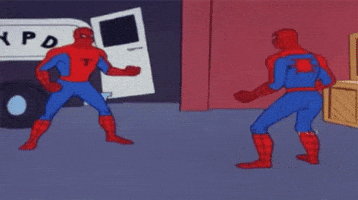 Some people get angry when they're asked for an ID copy to get their payments and until now I still can't understand why. You're making business with a company, why did you expect to be a ghost?
4. Even if you have no references or screenshots, mention where you have read about them

​

Small networks might be newbie-friendly and accept you right away. But many top networks have more filters in place and they want to see if you have any references or screenshots about your earnings from other networks.

While it's pretty obvious to an affiliate manager to see if a person knows what he's talking about or not, getting screenshots or referrals when you're new in the industry is obviously not possible and you can't lie your way about it.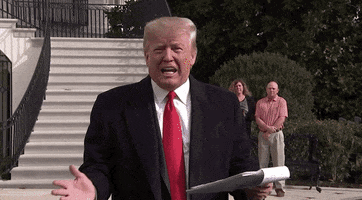 Instead of being afraid and lying, mention where you have read about them or sign up under an affiliate/referral link. Where you referred to them via a high-ticket curse or perhaps a paid forum? If the network knows you read about them because you're paying for information at least they know you have money to spend.
You might not have references from another network, but you might have references from an interesting thread at afflift or that CPA course you took last month. In fact, if you participate enough in forums, you might get contacted by affiliate networks and
traffic sources
to sign up. They will be looking for you instead of you looking for them
Also, since you're new, be clear about it. Tell them what's your budget and follow the other recommendations from above and you'll increase your chances to get in. In the beginning, you might not have a personal affiliate manager, but once you start doing numbers you will get assigned one.
8 Recommendations from a top network

​

Besides those 4 recommendations, I decided to go to

ClickDealer

and interview one of my managers to see if they have recommendations for affiliates as well.

ClickDealer

is a network I've been working with since 2014 and they are known as one of the top networks available in their field. And to be honest, they are also known for not being that friendly in terms of accepting newbies.

Let's check what they have to say in the following quick interview:
a) What are the main skills or abilities you're looking for when signing up new publishers?​
Skills are always something that can be learned by an Affiliate, whether through training, networking with our affiliates, or trial & error. What we look for in an Affiliate is someone willing to work with us, communicate with us, and willing to put the same amount of effort into their success as we are.
b) Do you ask for any documents now that many networks are implementing the KYC rules?​
As a network, we have always used a combination of our technology and human intelligence to navigate the affiliate signup and KYC process. Our Affiliate Managers will request information as needed to get a full understanding of who the Affiliate is and what they are capable of with
ClickDealer
.
c) Is the type of traffic an affiliate uses a factor when approving/denying affiliates?​
We work with most traffic types and verticals, but being transparent about traffic type is important. If you tell our team you're running Facebook Ads and send pop traffic, you are going to run into problems.
d) What are the most common reasons why you deny applications?​
Lack of transparency or inconsistencies in the application is often a leading reason for applicants being denied, but also a lack of experience. We try to work with everyone but sometimes affiliates may need to go learn more being signing up.
e) Do you ask for earning screenshots or referrals from other networks?​
We are lucky enough to have many good relationships with other networks, so we routinely check referrals and screenshots.
f) What are your recommendations for new affiliates in the industry who apply to work with you?​
Make sure you stand out by providing details where possible and respond promptly when a network reaches out. You are competing against hundreds of other applicants and you want to make sure your application stands out among them all.
g) What can a publisher do to get better/faster payments at ClickDealer?​
Faster payments come with the quality of leads and volume generated, there are specific thresholds to hit monthly, weekly payments. I always suggest an Affiliate sets goals with their Affiliate manager on when they can achieve these payouts, don't be afraid to ask questions, and make a plan together.
h) Any other recommendations?​
Keep in mind that your Affiliate Manager is there to help you grow. Their success is based on your success, use them as an extension of your team and work together, not against them, to grow your business. Your Affiliate Manager can be a resource, a sounding board for ideas, and the second point of view to help you reach your goals in the industry.
Last edited by a moderator: