🌊🏝👨‍💻🧋🌴
Staff Member
Community Leader
Joined

May 9, 2018
Messages

3,921
Getting accepted in an affiliate network can always be a stressful process for new people in the industry.
Why do I need to pass a written/spoken interview?
What are they going to ask?
Do they need references or earning screenshots?
What if my English is bad?
That and many other questions appear when you hear the word "
interview
". After all, affiliates are here to make money from the internet and live the dream, right? No boss, no clients, no business hours. This is the affiliate lifestyle, yet I have to pass an interview to get access to my affiliate offers?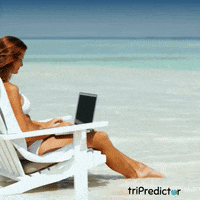 Well, yes.
Affiliate networks
and traffic networks on some occasions want to know you're someone they can trust. Also, they want publishers and advertisers that bring business for them, or at least they want to avoid problems or time-consuming publishers/advertisers that won't run anything.
But worry not, over the 7 years I've been buying and selling traffic from networks, I have signed to a plethora of companies and been accepted in most of them either instantly, or within the first days. Many of them don't even