Joined

Mar 6, 2022
Messages

512
It's been 5 months since I started affiliate marketing, I want to get better results in the sixth month, So I create this Follow Along......
Traffic Source:
PropellerAds
for the test, and some sources(
Popads
、
Adsterra
、
Zeropark
) to scale
Tracking Tool:
Voluum
+
Binom
Affiliate Network:
Zeydoo
+
Mobidea
Type of Offer:
sweepstakes + mobile content....
Offer Payout: < 1$
Geos:
tier2 and tier3
Goal
: Make 3000$ in the next 30 days (from Aug16 to Sept14 gmt+8 )
I believe this Challenge will be successful because:
1、In the past 2 months, I have made almost 1500$, I am confident that I can get more profit.
2、Update this Follow Along Will makes me learn and think and do more.
3、
Maybe
I can get your help and encouragement
4、I will keep working hard until I reach my goal!
Stop Dreaming, Start Doing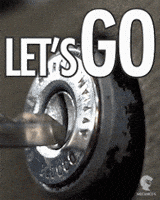 No.16 attempting (From

Nov.12

~Dec.11 ),Make Steady Progress.
--
To make it easier to complete this challenge, I made some changes when updating this follow-along, To put it simply, until the challenge is completed, the specific profit figures for each month will no longer be announced, but will be rated by stars
Last edited: