Joined

Sep 20, 2021
Messages

524
Why a newbie like me is bold enough to write this thread?
One month ago I was reading a thread about setting realistic goals. That thread helped me a lot in order to set the right mindset.
I bet most of the newbies who approach this world is because they want to make a shitload of money in 5 days.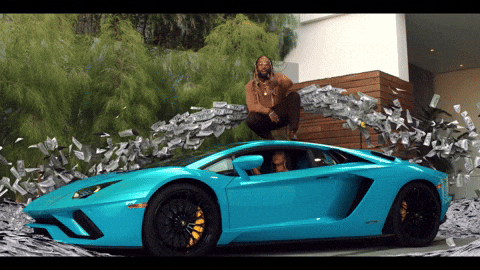 I know you want. We all want. In the end, why not? Right?
Because of my background, I know this is not possible. I created several online businesses and overnight success from scratch is something that simply does not exist. And who does it, he or she is not making it from scratch.
So which are the realistic goals? To me, the answer could be any of these:​
Don't expect to be profitable before 6 months
You will loose at least 500$
You can be profitable from the day 3
I was ready to hear any of these because I approached this world with the right mindset (=there is no overnight success and = you need to invest in order to get results).
I know investing your own money is not easy. Especially when you hard earn them, have kids or have other responsibilities.
The best way to take it smooth and easy is to think about this investment as a course.
If you want to learn cooking, you pay for a cooking class.
If you want to learn Photoshop, you pay for a Photoshop class.
If you want to be fit, probably you will pay to go to the gym.
Here you are investing your money in order to create a business and you are learning during the process.
So at the end, it's like:
If you want to be an Affiliate, take an affiliate course. (I did that and it was a total waste of time and money).
So what I did?
I invested in this forum, in the
tracker
, in the server, in the
traffic source
. We invest in these things in order to learn.
So big first lesson and mindset:​
You are investing to LEARN, not to EARN (at least not now).
Focus on learning.
This is why I'm doing so many questions and probably half of the forum hates me and the other half loves me. Or maybe both hate me but they are still polite and nice.
So let me back to the realistic goals part, where i was talking about the three answers above...
As I said I would accept each of those answers. My brain works in a way that I need to see the battlefield. I need to know what to expect, where I'm going in order to set the right expectations and have the mental energy to go through the frustrating and hard moments.
Second big lesson:​
Go for 5$ a day, than for 10$ a day, than for 50$ a day and scale from there.
I took it even to a lower level, I went for "
jeez please help me see some conversions first even if I'm in -90% Roi
" and then go for 1$ a day in profit.
Aiming for the Lamborghini as a newbie is nice but will bring you a lot of frustration.
What I see is that all the skills I learnt during my career are in some way all adding up and speeding up my learning process here:
basic understanding of HTML + CSS + FTP and all that stuff
Graphic Design
digital marketing
creative strategy
copywriting
targeting
media buying
and the list goes on and on
So keep in mind that we do a job where a lot of skills are involved. This is not for discouraging anyone but just to make you understand that each part of this machine is made by pieces and as someone told me: when you don't know something,
keep it an opportunity to learn something new.
It can be a very frustrating journey for someone who does even do not know how to upload a file via Ftp or what a Push notification is. I see a lot of people struggling in cleaning their landing pages while to me, it's something very easy (since i used at the beginning of my career to write HTML code on a simple TextEdit).
Again, take it as a course you are attending. Learn as much as you can.
Third big lesson:​
Read all the Courses in here more than twice!
The more you progress, the more you understand. Go back to these lessons and read them again. Each time you will discover something new and you will understand something you thought was not important or you did not understood properly. After one month here, I still read those courses and try to understand better what's written between the lines and why it's written.
4th big lesson:​
Implement what the big guys suggest. Go out of your comfort zone. I was told to implement landing pages, I did and i have not succeeded to have results so I stopped using them. It felt and still feels way easier to direct link. When I finally decided to act and use them again, I was in -ROI for a while but hey, this is normal, and now I'm in profit, learning how to optimize them and I'm even creating some more side profit with
ProPush
.
5th big lesson:​
The first days the ROI will be negative. Don't fool your self when you see those awesome Follow Alongs when from the first shot the guy manages to have Green. It's like watching the presentation of a new photoshop tool made by the Adobe team and thinking:"wow, this tool is just amazing".
Yes, try to use it and you will see how the presentation is far from reality. Keep in mind you will go to the red land when the ROI is just negative. I'm still struggling with this one. It's frustrating to see a negative ROI. I know. Maybe it always be at least since your budget will be limited and you will have the fear to lose money. When this happens, remember the BIG FIRST LESSON:
You are investing to LEARN, not to EARN (at least not now).
So be ready to see RED, be happy to see RED and use it to understand how to get it as much closer to green as you can.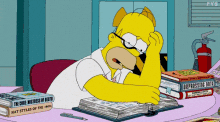 6th big lesson:​
One month ago I had a total fog in my brain. All the puzzle pieces of this game were hidden to me and I was struggling to go over the frustration. I had my first profitable lucky campaign which hyped me a lot but then I understood it was a lucky shot. One placement/zone was sending a lot of super-fast conversions to my offer and it felt like I'm going to have my Lambo in 5 days.​
Then the placement stopped to its miracle and game over. It was then that I subscribed to this forum and while very frustrated, demotivated, I started to read the basic courses again.
I was in negative ROI at each attempt. Then I realized that I was chasing the old offer. I was obsessed with that lucky offer and I burnt 100$ in testing it and over-testing it as a fool instead of letting it go.
Now let's back to the realistic goals.​
5$ a day. This should be the realistic goal after you understood all the 6 lessons above. I'm sure there will be many many others by hey, by now, I feel like these six are the most important ones.
5$ a day. When I red this the first time I was like:
"Hey, it would be amazing to do it!!"
You will pay for your tracker, you will cover the cost of the server and maybe you will have something for a cheese burger to.
So hey, the target is 5$ a day because as many says, the process of making 5$ a day is the same as making 50$ a day, you just need to have more cojones to play the 50$ a day game.
So, we talking about 5$ a day right? How it would be awesome to do that.
How it feels impossible to do right?
Today I went to check my last 7 days stats...
It's 6,60$ profit a day for 7 days now.
It feels like this: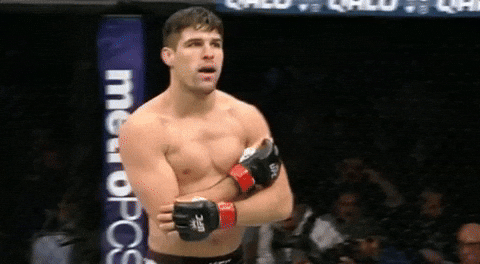 I know it will not last forever. I know i need to learn a ton of other staff. I know I'm still newbie and I will be for a long time.
I work my ass and I close my laptop when my eyes are starting to bleed. This is how much I want it.
I don't have infinite budget but I understood the lesson number 7...
7th big lesson (maybe the most important for a newbie)​
If you work hard you will have your money back. Maybe you will not be profitable very soon, but at least you will have your money back.
At that point, you will have the confidence to put more money in your traffic and test more.
I'm sure there is much more to write, i know the frustration is hard to manage and it's there. I wrote this because today, when looking at those stats, I just remembered how many frustrating moments I had, and where 5$ a day, were impossible to even think about.
I'm closing this thread by saying that this time, these convertions are not lucky ones. Yes, luck is part of the process, but it's generally speaking like that also in everything you do in life. I'm writing this post for me, because I know I will eventually go back to red. So I need these 7 points, to remember, that if I did it once, I can do it whenever I want.
So, good luck and "No Retreat, No Surrender!"
Last edited: