Grandpa affLIFT
Staff Member
Community Leader
Joined

Dec 1, 2018
Messages

2,813
We have some pretty intelligent members here at affLIFT who often come up with fantastic ways to utilize free utilities to make your affiliate life that bit easier, and it's even more incredible when they share those magical gems with us.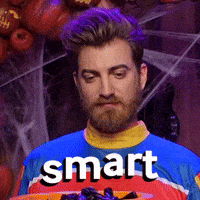 So why not showcase them all on one thread? It makes life easier for you all to find and use them, as I know most of you are far to lazy to go looking for them.....
I will update the thread as and when I find new guides, but if I miss one or you write one and would like, it added, please just let me know, either by PM or reply to this post. I might edit the thread a bit later to tart it up a bit and make it all fancy like, but for now here is the list of guides I have found that use Google Sheets.
I hope you find them useful, and please let us know if you use them etc.
Translate Ad-Copy FAST (Mind Blowing
) - Nick - May 22, 2020
Learn how you can translate affiliate marketing ad copy quickly and easily with Google Sheets for free!
afflift.com
Collect
Last edited: