Now that restrictions are being eased or completely lifted in some countries and affiliate conferences are coming back officially, I think it's a good time for a thread.
I attended several conferences in the past, in the USA, Europe, and Asia, until I decided to take a break in 2019, and then COVID hit. Needless to say, I'd love to attend a conference this year again and see some known faces around, even if many of my affiliate friends have already moved to other stuff (eComm, SEO, Crypto, Agencies, back to 9-5 or something else).
Luke recently announced afflift would have a
booth at Affiliate Summit East in New York
, and STM recently announced affiliate World Europe as well. If any of you are planning to attend conferences this year (you should), here are some tips to get the most out of it.
Attending a conference can be daunting when you're new in the industry. Heck, even applying to an affiliate network can be daunting sometimes. The following tips should give you a better idea of what to expect and some travel considerations you should take before buying those plane tickets.
1. When should you attend the conference?
In my opinion, when you're brand new in the industry, you should focus on learning the basics and going over all the forums, blogs, and video tutorials you can find out there. If you have the budget for a course, take it, go over it several times and then sit down and launch some campaigns.
Affiliates often start with a few hundred or a couple of thousands per month. It would be best if you put all of your efforts into learning the basics:
How to launch a campaign
Understand tracking
Pick up a traffic type and vertical
Understanding affiliate terms
Signing up with 2-3 networks and traffic sources
etc.
Affiliate conferences cost anywhere from $300 to $2,000 for a ticket, and you have to add the travel expenses. Depending on where you are, that could be $300 or $3,000 for a plane ticket plus 3-5 days staying in a hotel or Airbnb.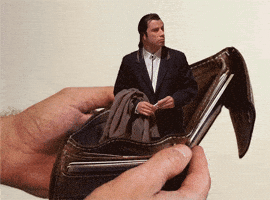 As you can see, going to a conference could quickly drop your savings to $0, and you don't want that. Stick with your campaigns and maybe a course, and perhaps you'll be able to attend a conference 6-12 months later.
A few exceptions I can think of where it might be worth going are:
Suppose you live in the same country or city where the conference is held. In that case, you only need to get an entrance ticket, and you're good to go. Good investment.
Suppose you have a ton of cash from other businesses, even if you're new in the affiliate industry. You want to speed up your connections and learning process as fast as possible.
When's the ideal time to attend a conference if you have the money and already know the basics?
In my opinion, you should have at least 1 profitable campaign running under your wing. Or you should have had at least 3 to 5 profitable campaigns in the last few months. Even if those only made $20 per day for 2 weeks, you already have enough experience to ask the right questions during a conference. Otherwise, you'll ask things that can be answered by doing a quick Google Search (a.k.a. not worth a trip to Vegas).
2. Plan your flights accordingly
The last thing you want to do is rush into the event arriving the same day or flying before it ends. It's like being that student that comes late to the classroom. It always feels like you're missing something important.
If possible, arrive 1 day earlier and leave 1 day after the event has finished. If you can stay for 2-3 extra days, it might be worth it. Many affiliate gatherings happen the days before the event, and you can catch up with your friends as they will be busy during the conference.
Also, some companies or affiliates organize parties or workshops in person right after the event. Plan accordingly.
Another thing you might want to do is to stay in an area near the venue and walk around to feel your surroundings. Don't stay in a place where you have to walk and take public transportation for 40 minutes to go back and forth. If you can stay nearby (5-15 min) or maybe even in the same hotel, you'll feel comfortable, and you can always go back to your room to grab your laptop, leave your souvenirs or change clothes.
And speaking about parties.
3. Play hard, party hard?
Affiliates love parties. Or that's what I've heard. I'm not a fan, and many times when I'm at a party, I speak with other affiliates who aren't fond of them either. There's a misunderstanding because some affiliates like to be flashy with Lambos, drinks, and clubs. But it's not for everyone.
There are somewhere around 5-10 official parties during each event. The conference founders organize some, aff networks organize some, and some parties happen spontaneously because many people are to party around.
You'll quickly notice how some people go into full party mode while others in the party are trying to have a conversation standing far away from the noise or outside of the venue.
Affiliate World has done an excellent job here as they tend to choose open places for the parties where you can easily walk away from the music, but you're still "inside the party" while doing business or having a good talk with friends.
I'm not trying to sound like a party pooper. Enjoy your night, take a few drinks, and have pleasant conversations with other affiliates and managers. Not everything spins around affiliate marketing, so you'll do great as long as you talk about anything related to entrepreneurship.
If you're feeling nervous at a party, 1 drink (not 10) could quickly solve that issue.
Don't be that guy who went full party mode, forgot everything he said and did the next day, and even missed the conference or workshop because he was hungover. You can do that at home without spending thousands at an event that only occurs twice per year.
If any of the networks or
traffic sources
you work with send your manager to the event, make sure you talk to them, put a real face behind that skype ID, and if you have done some excellent numbers, maybe give them a souvenir or have dinner with them.
Affiliate marketing is a relationships game, even if it sounds contradictory. Many of us are in the game as we didn't want to deal with bosses, clients, etc. Yet it would help if you remembered you're still working with people, and many of them are flying from the other side of the world to attend the conference.
4. Listen to what's going on in the industry
You'll notice 2-3 trends everybody is talking around in any event. Which verticals are hot? Which traffic sources are killing it lately? Is everybody getting onboard on crypto again? Are affiliates shifting to other areas? Why?
Be careful and pay attention to what's being said, both on stage and, more importantly, off stage. You don't want to miss any hot opportunities, especially if what you're doing isn't working as much anymore.
5. Plan your meetings
You should attend a conference with a plan. It feels awful not to have meetings if you're attending your first conference because you see everybody doing business, talking on the rooftop, walking into meeting rooms, etc. At the same time, you're standing in the booth hall doing nothing.
You can plan meetings with other affiliates or friends running similar traffic sources or verticals.
Also, plan meetings with the top 2-3 networks you're working with and see if you can get them to tell you more about what's hot, techniques other affiliates are running, etc.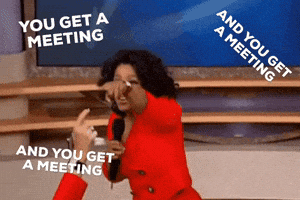 And finally, talk with
traffic source
managers as well. They have a complete view of what's working in their network for each ad format, and they also know which offers and networks are killing it because they also run their internal campaigns.
Try to have at least a couple of meetings during the day and leave some time for booths and parties.
6. Know what you do, who you are, and what you're looking for
One of the most common questions I hear in a conference used to break the ice is: "Hey, what do you do?".
Your answer:
"Huh, I'm an affiliate? I buy traffic."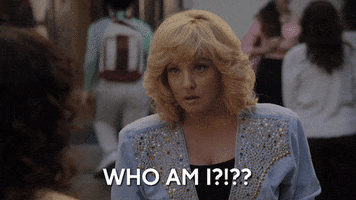 You can do better than that.
"I'm an affiliate running native traffic and looking for insurance lead gen offers."
or
"I'm an affiliate running sweeps and dating offers on interstitial mobile traffic. Are you a network? Because I'm looking for CC sweeps or exclusive dating offers, and I'm doing $$$ per day."
How does that sound?
Much better, right? They will quickly see if you're a good fit for their business by being more specific—no need to waste time.
Sometimes you don't even know who you're talking to. People who approach you quickly want to do business, and they're probably managers. Other affiliates tend to be more chill and ask what you do to see if they can learn and share information.
Also, I don't know if affiliates use business cards anymore, but having a link to your profile or a website with your email/social contacts could be helpful.
7. Implement fast and always be learning/testing
Finally, this goes without saying; you're attending a conference to learn and do business. Meeting friends, having fun at parties and visiting another country is cool, but don't forget why you went there; To make money.
If you learn about an unheard optimization trick or a new traffic source with low competition, write everything down in a notebook or your digital notes software and implement it fast.
Don't wait until next month or 2 weeks to test things. Sign up the same day or implement that new landing page tomorrow. You could be paying for the trip altogether with extra profits by implementing that tip you heard last night instead of forgetting about it for 2 weeks.
And don't lose your notes. Even if you don't use them at the moment, they can always come in handy later if you test a different ad format, traffic source, or vertical.
That's it
There are many more tips that I could imagine, but for now, this is what I think matters the most. If you have a suggestion and want to contribute to the thread, leave a comment below. I'll add it to the list.
Enjoy your conferences in 2022!