Joined

Sep 29, 2021
Messages

109
Traffic Source: Zeropark

Tracking Tool: Binom

Affiliate Network: Golden Goose, Mobipium, Mobedia

Type of Offer: Dating pin submit
Offer Payout: 0.8

I believe this campaign will be successful because: This camp was successful on Propeller Ads.
This offer shows potentially for me on PropelIer Ads (with more than 400 leads so far), so I decided to start scaling it on Zeropark. Based on data collected in my original campaign, I start Zeropark campaign with narrowed targeting below to save some initial testing cost.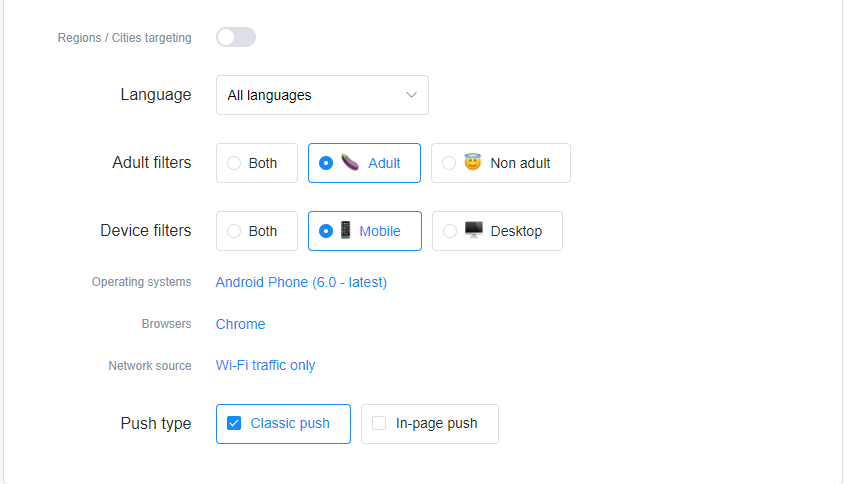 I also use one creative and one lander which already prove themselves in my original campaign.
Because this is an adult dating offer, I decided to focus on the time frame from 19h - 05h local time which I believe is a more appropriate time for adult stuff. If the campaign run well, I will expand to the remaining hours later. So below is the day parting schedule

I haven't run the adult offer in Zeropark before, so I start with the RON traffic
For starting bid, although the suggested bid is 0.0225, I decided to start with the lowest allowed bid which is 0.005. Due to the fact that Zeropark has