hey guys, so this topic is a bit tricky.
i have been using
clickmagick
for quite a while and thinking to move to
voluum
. But i have seen not just once from various forums or super affiliate said that voluum with PPC like bing/google can be risky because they're using some other logic in tracking which can be considered blackhat from bing/google.
e.g.
So I´m running a good ol´ whitehat ecommerce offer. Spent about $2,000 in a month made $600 in profit everything ...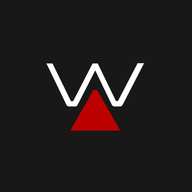 www.warriorforum.com
and alot of other similar example from other affiliates.
I want to hear from the others is it true or just a bad flame to voluum?
as far as I know, clickmagick is using utm parameter which is google/bing default tracking mechanism so its clean from their perspective and hence limited to 5 utm variables. Now voluum is designed for much more than what clickmagick does, e.g. push ads/ pop under/ native
dsp
etc therefore it comes with pro and cons and its not natively built in the most "clean" way from bing/google perspective.
i am very eager to move to voluum becox of its automizer function that can auto feed bing/google CPC and conversion which CM cant. but with the risk of banning my vintage PPC account might not worth it
seek your kind sharing