Welcome to our comprehensive case study focusing on the intriguing challenges and opportunities inherent in affiliate marketing for VPN apps. Given the complex nature of converting VPN trials, especially for affiliates without extensive experience, we will be delving into the intricacies of strategic planning, optimization, and testing. The goal of this case study is to illuminate the path towards maximizing profitability when running a VPN offer with US traffic.
The payout for a VPN app trial is $6.80, but converting trials can be challenging, especially for non-expert affiliates. Advertisers only pay for approved trials, so careful planning, optimization, and testing are necessary.
This case study provides valuable insights on running a VPN offer with US traffic, including starting bids, impactful creative strategies, and helpful campaign optimization tools.
VPN case study summary​
In this case study, we will be exploring a new VPN with a trial conversion and focusing on driving US traffic. Our aim is to discover strategies that can maximize the profitability of your traffic.
Let's dive right in!
Choosing GEO and traffic source​
In a previous case, I advised beginners to start with CPI flow and gradually move on to more complex conversion types as they gain experience. Today's case study focuses precisely on complex conversions, providing valuable insights for those looking to expand their expertise.
Conversion type: CPA
Vertical: VPN
Device format: Mobile, Tablet
OS type: iOS, 13.0+ version
Restrictions: no incent, no fraud, no email
Payment for each trial — $6.8
Here is a screenshot showcasing the final lander: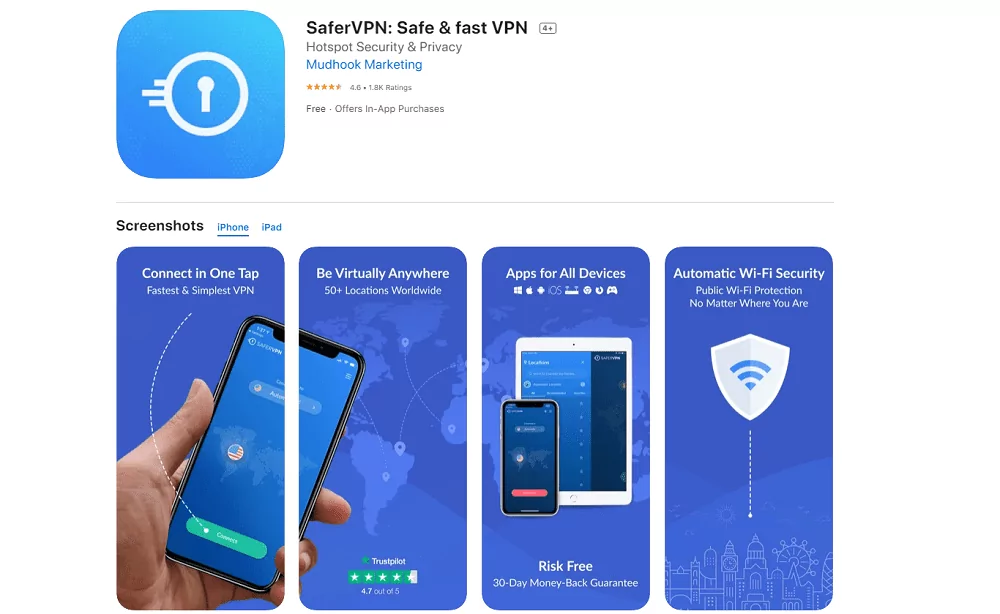 Strategy​
When dealing with complex conversions, it is crucial to invest thorough effort into your campaign. Remember to conduct competitor research during the GEO scouting stage and proactively communicate with the support team for updates.
Perform initial tests on different creatives to identify what resonates best with your audience. Analyze the click-through rates (CTR) of each creative and retain the ones that generate the most conversions.
While creating your campaign, pay attention to the click estimator and the recommended price per click. This will significantly simplify your workflow. By consulting with the support team beforehand, I was able to determine the appropriate price per click for this offer. I opted for the CPC model with a bid of $0.02 per click.
Creatives​
Firstly, it's important to note that this offer already includes a prelander, which is integrated within the URL itself.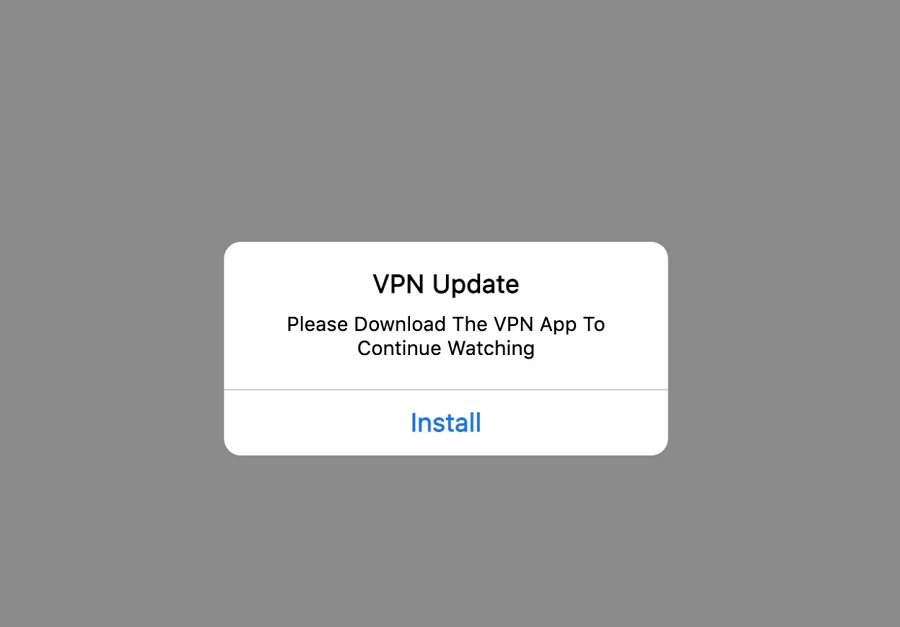 I suggest utilizing the Social Bar system's alert templates, specifically the "iOS style" and "Windows Style (compact)" options, as they are visually appealing. You can complement them with relevant creatives. It is recommended to use the PNG picture format for higher quality. Please note that the preview of the creative may display a black background, but rest assured that the creatives will be shown correctly.
Below are a few creative examples: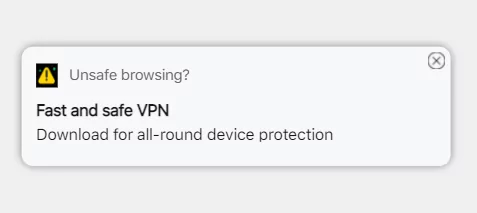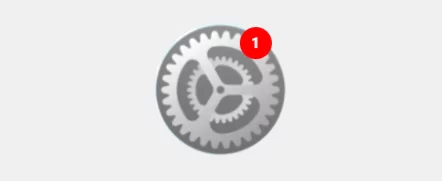 Optimization​
To maximize targeted traffic, it is advisable to avoid any restrictions on targeting during the testing phase. After obtaining preliminary results, you can fine-tune your campaign accordingly. In my case, I recommend maintaining the current settings, but feel free to adjust them to your preference.
Continuously analyze the statistics and promptly remove any elements that underperform. If certain placements yield high conversions, consider creating a separate whitelist campaign for them.
Disable creatives with low click-through rates (CTR) and conversion rates (CR). It's recommended to update them with fresh alternatives.
Utilize Adsterra's key features, such as custom bids on placements and the Traffic Chart.
If you aim to expand your campaign, consider enabling tablet targeting. This approach has been beneficial for me, and you might find it useful as well.
Post-optimization​
The campaign targeted mobile devices and tablets, specifically iOS devices with version 13.0 and above. With bid of $0.02 per click.
A screenshot displaying the final settings: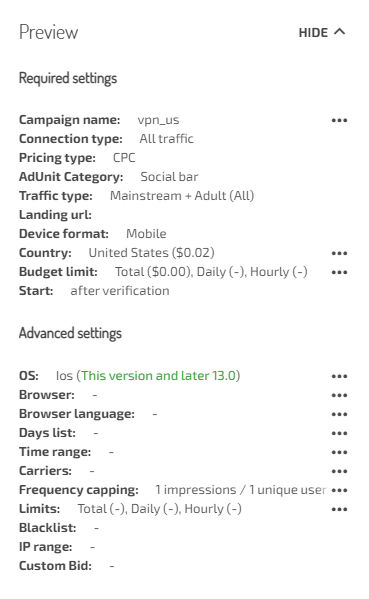 Results
Screenshot from traffic source -
Adsterra Ad Network
:

Total spent at Adsterra for all days: 347.76$.
Income 775.2$.
Profit 427.44$.
ROI 123%

Trials can present certain complexities that should be considered. Personally, I prefer simpler conversions as they don't require waiting all day for a few conversions to occur.
These types of offers may not be suitable for beginners due to the need for constant monitoring and optimization. It is crucial to avoid any issues that could result in your app being removed from the store, as that would be highly unfortunate. Don't hesitate to reach out to your manager for assistance and guidance.
I have outlined my course of action to the best of my ability. If you have any additional insights to contribute, I welcome your comments.
Thank you for your attention!
Conclusion​
Now we come to the most challenging aspect of the case study: the practical implementation.
Adsterra Ad Network
offers a wealth of impressions and relevant traffic to work with. To begin, I recommend starting with Popunder or Social Bar ad formats as they provide the highest volume of impressions. When it comes to creatives, don't hesitate to leverage the power of Social Bar, which offers more than 20 templates with proven high click-through rates (CTRs).
When it comes to highly lucrative offers, the
Adsterra CPA Network
is a go-to platform for passionate affiliate professionals.
Click here to try traffic from Adsterra Ad Network
.
OR
Click here to test exclusive offers from Adsterra CPA Network
.