👁 ILLUMINATUS 👁
Staff Member
Community Leader
Joined

Oct 15, 2019
Messages

1,432
The
July contest
with
@MrGoose
is underway (with some awesome prizes!) and while I'm waiting for a
couple of campaigns to run their course
before I check out the results, I thought I'd write up a few tips and tricks to getting the most out of your
Golden Goose
account. If you're already using GG, then I might show you a couple of things you haven't noticed, otherwise, if you still haven't tried their network, this might give you some food for thought about whether or not to take the plunge and test them out (I reckon you should).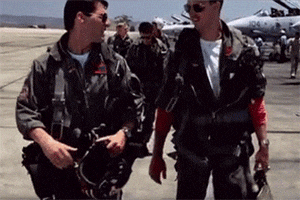 First, let's talk about payouts ​
Golden Goose makes payments daily, with a minimum of only $20 (for PayPal payments), which is great news for anyone who wants to keep their cash flow going. They also have a long list of other payment options, including Payoneer (min $50) & Paxum (min $100).
When you've set up a payment method and had it approved by your AM, you can request a payment with a couple of clicks. But if you want payments to just flow into your account everyday like clockwork, you can also set up an automatic payment. This can be done in 2 ways – request a specific amount to be paid (if your balance exceeds that amount) or select 'All balance' to have your whole balance paid out each day (if your balance exceeds the minimum for your payment method).
And now that we've got the money out of the way, let's have a look at a few of the nifty features that you can use when you're picking an offer to promote.
Your account manager​
Every affiliate at GG get's a personal account manager assigned to help out and I've found my AM is really responsive and helpful. If you're after some tips for offers to promote or have a question about anything to do with your account, your AM can help out. Golden Goose have some private offers and 'by request' offers that you'll also have to talk to your account manager about if you want to promote any of these.
Your offers dashboard​
The first place to look for a new offer (note that GG also refers to offers as landing pages) to promote is your dashboard. This is where you can see the Top offers and access the OfferWall and a list of all the newest offers on the platform.
I've had a few good campaigns promoting offers from the Top Offers list!
If you're looking for the complete list of offers available in the network, then use the OfferWall. Here you can filter the results by vertical, topic, country, carrier, flow, conversion type, and allowed traffic. You can also search for an offer with the Landing ID if you know it.
The OfferWall also shows you the eEPC (earnings per 1000 clicks) of all the offers, so you can get a sense of how different offers compare in terms of performance.
The New offers page is pretty much the same as the OfferWall, except there are no filters available and you'll only see the most recent offers added to the network.
Finding detailed information about an offer​
Each offer (landing page) on the GG network has some quick stats showing on the dashboard, including geo, carrier, flow, vertical and payout. If you want more information about a specific offer, you can also check out the offer's 'LP card'.
You can access this card directly from the dashboard by clicking the image if the offer is a Top offer.
If you're looking on the OfferWall or New offers page, you can also access the LP card by clicking the yellow information icon (which shows a preview picture of the offer when you hover over it) or LP#.
An offer's card has all the information you need to know about the offer at the top, including how much of the cap is left, whether the offer is subject to holds and the system prelanding pages you can use with the offer (remember GG calls their offers 'landing pages' and the presell pages 'prelanding pages').
If you want a better look at the offer's landing page, you can right click (control click on Mac) and open the image in a new tab. You can also preview GG's in-house prelanding pages by hovering over them or open them in a new tab by clicking on their links. And when you open them, they're fully functional.
Below the settings section at the top, you can also check out the offer's restrictions.
And you can check out a list of 'opportunities', which is a useful section that shows you the top
traffic sources
where the offer is running, the prelanding pages being used on those sources, the conversion rate on each source and the percentage of conversions for each source. And if you want to set up a campaign with the same settings (LP + Pre-LP combo) as a particular opportunity, then you can just click the 'create' button and GG will autopopulate those options into your campaign settings.
You can also access a summary version of the offer's card from within your campaign settings, then you can access the LP Card from that summary screen.
When you've chosen an offer you want to promote, you'll need to set up the promotional URL. I thought this was a bit tricky the first couple of times, so I'll walk through the process and explain what's going on.
Setting up a new campaign​
There are 3 steps to setting up a campaign to promote a Golden Goose offer:
Campaign URL settings
Landing page settings
Prelander settings
I didn't understand how to make the most of these steps when I first started running campaigns on GG, so I'll go through them in the hope that they help you avoid the mistakes I made.
Step 3 – Campaign URL settings
When you click on a button to create a new campaign, you land on the campaign settings screen, which, strangely, is actually Step 3 of the campaign creation process (GG has automatically made selections for Stage 1 & 2 based on whatever screen you were on when you clicked to create a campaign). I'll show you Step 1 & Step 2 next, but for now, let's just look at what the campaign settings are on the Step 3 screen..
There are 10 things to be aware of on this page:
The domain name for the promo link (you can choose 2 options usually)
The promo URL with the parameters
Turn the Smartlink fallback on or off (this can send traffic to another offer if it isn't targeted for the offer you've selected)
You can select your traffic source for this campaign (optional) and it'll automatically update the relevant parameters in the promotion URL
URL constructor (optional) where you can add the values you want to be updated in the promo URL
Postback URL (if you want to override your global postback for this specific campaign)
Event selector (if you want the postback to be limited to specific events for this campaign)
Trafficback URL (if you want to override your global trafficback URL for this specific campaign)
Moderation mode (cloak your URL)
IP ranges that will convert on the offer
Golden Goose's trafficback URL feature is cool and
@Nick
has written a whole guide on this feature and how to set it up:
In terms of the postback URL creation tools on this screen, I prefer to use the tools in my
tracker
to set this up, but if you're not using a tracker and just direct linking to the offer from your
traffic source
, then this could be helpful.
@Luke
has written a nice guide on that too:
Earlier this week, I had a member send me a private message asking about direct linking their campaign without using a tracker because their free monthly tracking credits were about to be gone and they did not have the budget to pay for the tracker and run the campaign. I am sure this scenario...
afflift.com
Once you've set up your campaign URL settings (you can always come back and do these later if you prefer to do your steps in numerical order), you should check and edit your landing page settings.
Step 1 – Landing page settings
(Remember, GG refers to their offers as landing pages.)
To configure the landing page settings in your campaign, click on the Step 1 – Select Landing Page section of the campaign settings process.
In Step 1, there are 5 things to pay attention to:
Filters to change the parameters for selecting relevant landing pages
The Landing Page ID for the available LPs for your filter settings
A star icon that indicates whether you've selected a particular landing page o target with your promotion link
A selector for switching between random and custom rotation of your landing pages. With random rotation, traffic is distributed randomly and each landing page usually receives approximately the same number of clicks. Custom rotation means that the traffic is spread according to the queue of the selected landing pages.
Here you can see how many landing pages you've selected for each carrier
In the screenshot above, I have 1 of the 2 available landing pages selected (i.e. 4946 on the left, with the orange star). This is the offer I clicked to create a campaign. But GG is also showing me another relevant landing page because it's also targeted to the carrier (MTN) selected in my filters (note: my filters are automatically set by GG at this stage, based on the allowed targeting for the landing page I selected when I created the campaign). The crossover between the two offers is that they both allow the same 3G carriers. However, only 4946 allows Wifi, so if I update my filters to select 3G/Wifi, the second offer will vanish. Likewise, if I update my other filters, the available landing pages will change.
To show you some of the options available at Stage 2, I'm going to select both identical landing pages for each of the 3G carriers for my campaign... but there's a trick here that I didn't get the first few times I created campaigns and ended up pretty confused. The trick is that when you initially created your campaign by picking an offer, GG automatically selected the relevant landing page for all the available carriers. BUT, if you want to add more offers, then you must select the landing page multiple times, for each available carrier.
Now I have both landing pages selected for my campaign, for all the available carriers, so I can click the Next button and proceed to Stage 2.
Step 2 – Prelanding pages settings
Step 2 is a good opportunity to review and potentially select some of Golden Goose's in-house prelanding pages.
In the example campaign I've been creating, you can see that at Step 2 I can see both landing pages (offers) I've selected and the approved prelanding pages I can select. I can also select 'no prelanding page' and create a direct link to the offer.
In this case, both offers have the same approved prelanding pages (and both allow no prelanding page). And I can select either or both options. (If I want to preview the prelanding page, then I can hover over the link, or click it to view the working prelanding page in a new tab.)
But it's important to note that different offers have different prelanding page options, as you can see from the screengrab below, where I've set up a campaign with 4 different offers.
In this selection of offers, there are 4 different types of conditions:
No prelanding page and/or one relevant prelanding page
No prelanding page and/or a selection of prelanding pages (these are approved prelanding pages, but they're not really that relevant)
No prelanding page and/or multiple relevant prelanding pages
No prelanding page only (i.e. there are no approved in-house prelanding pages for this offer)
When you're setting things up in Step 2, you can select any or all of the available prelanding pages (or no prelanding page). If you select only one option, then all your traffic will flow to your selection. Otherwise, if you select multiple options, then your traffic will rotate between your selections.
I've experimented with some different selections of prelanding pages for a few campaigns and what I prefer to do if I want to test multiple prelanding pages is create multiple campaigns, each targeting just one selection. Then I rotate the different campaigns as different offers in my tracker to compare their performance. Otherwise, you can use Golden Goose's stats options to compare the landing pages and prelanding pages, performance wise.
Note that if you want to use your own prelanding pages, then select 'No prelanding' and link to your own prelander. Just check with your AM in case the advertiser has restrictions and to find out if you need pre-approval for your prelanding pages before running your campaign.
And I reckon that's about it.
The only other thing I wanted to show you is the Widget's dashboard. I haven't really used this much, but it's growing on me.
Setting up custom Widgets
When you first land on this page it'll be blank, but to get started, just select 'Add widget'.
Then pick the widget you want to load and customise its settings.
I'll let you play around with this on your own if you're interested, but here's an example of my Widget dashboard for the current month.
If you've got any other tips and tricks, hit reply and share them. Or if you've taken any of the ideas I've shared to the next level, let us all know (seriously, spill it).
Good luck with the contest and if you have any questions, don't hesitate.
Last edited: