Secret Agent 🕵️‍♂️
Staff Member
Community Leader
Joined

Apr 9, 2019
Messages

1,846
its time to run a new follow along , As this contest Come with one of my favorite
Traffic source
"one of the first traffic source i have ever run"
you can check this guide to start your follow along With Self advertiser , it include tips for all Types
Pops, Redirects, And push
https://afflift.com/f/threads/ultimate-guide-for-selfadvertiser.4568/
also
@servandosilva
have a great guide on Pops With
@Jimmy
And there is push guide from
@Neil
@Nick
..
So let's start with my follow along
Traffic Source: SelfAdvertiser
Tracking Tool: Voluum

Affiliate Network: GoldenGoose, Mobipium

Type of Offer: PIN Submit
Offer Payout: 1-2$
I believe this campaign will be successful because: i have done my research Well, and depending on this
thread
,Keeping Geo hidden till i make it work
i believe this offer is Good, and its time to make it work with Selfadvertiser
I am unsure about:
which traffic type will be the most effective with this offer, so i will start with Redirects first then go with both push and pops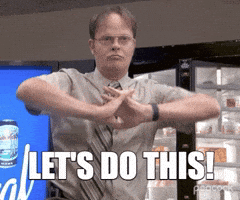 ​
Edit: Forgot to say that First Campaign im running is Keyword Campaign."Redirects"
Don't
Last edited: