Super Contributor
VIP
Partner
Joined

Feb 26, 2019
Messages

152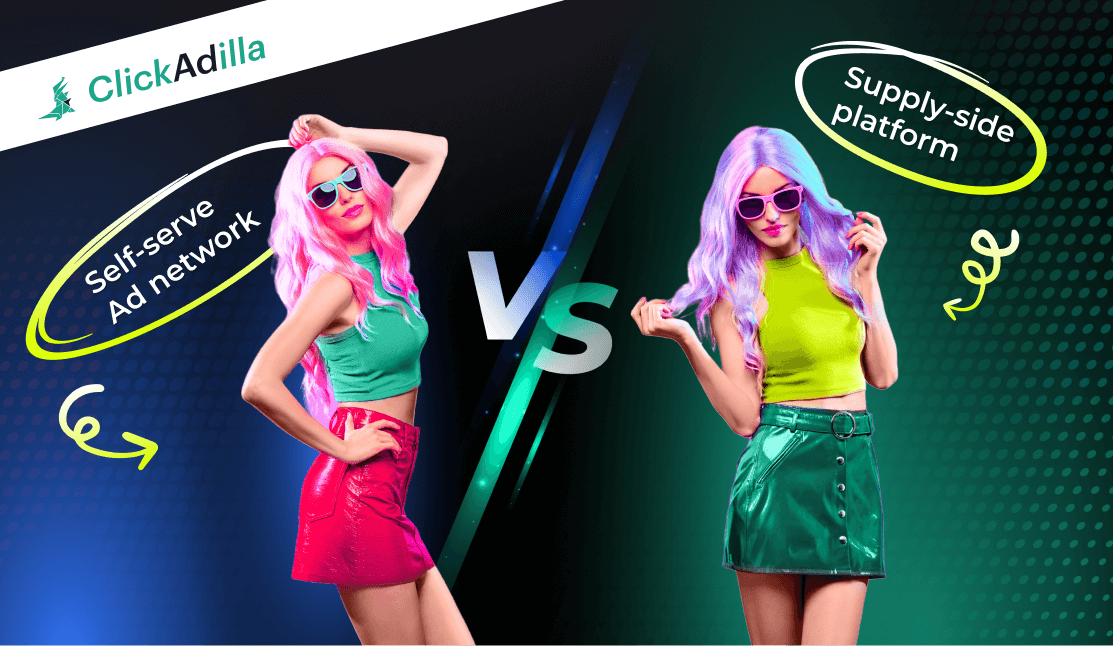 In today's article, we will discuss how one of the parts of the affiliate marketing ecosystem works. We will identify what SSP and
DSP
are and what are the similarities and differences between them.
SSP​
ClikAdilla SSP
is a platform that has lots of
traffic sources
with millions of impressions and provides DSPs' clients with such traffic.
DSPs have various clients on their end, such as direct advertisers, agencies, and media buyers, and all of them are integrated with
ClickAdilla
SSP to buy traffic. Briefly speaking, SSP is a direct provider of traffic.
RTB is a procedure of buying and selling traffic between two sides: the Supply-Side Platform (SSP) and the Demand-Side Platform (
DSP
).
So, what does the RTB process look like?
1. DSPs are used by Advertisers to set up their ad campaigns and track their performance. SSPs are used by Publishers to list their ad inventory and the price they charge.
2. Advertisers set targeting filters/parameters to be more specific on their choice of inventory, which they are going to bid on.
3. A user triggers an ad request while searching the website. Information about the user, available ad