🌊🏝👨‍💻🧋🌴
Staff Member
Community Leader
Joined

May 9, 2018
Messages

4,115
I know a ton of people are signing up and creating follow along with
iMonetizeIt
because of
this contest
we're running at afflift. Besides that and
reading this interview
I made with them a couple of months ago.
And the easiest way to get started is with their
smartlink
, for sure, as you don't need prelanders or a specific offer report to test the waters.
Because of this, I want to make a quick guide on how to maximize your chances using iMonetizeIt's smartlinks to test your campaigns initially and what things you can split test when you don't control the funnel.
First of all, when you set up a campaign. take a look at which goes and OS's are working by going to the opportunities menu in your iMonetizeit Dashboard:
There you can select any smartlink (some of them need to be approved by your manager) and click the "view details" button to see more information about its performance.
You'll see this window next:
Feel free to sort out the data by country, traffic type, connection type, and OS to understand which eCPMs are people getting with the smartlink.
Obviously, the higher the eCPM, the better chance you might have at something, however, the traffic type and the volume available in each geo are also super important, so don't and launch away a new campaign in just the top 1 country from this list.
Instead, what I'd do is to create at least 3-5 different campaigns from the top 10/20 countries and see what happens. Cut all the losers and focus on the campaigns that got conversions.
If you're planning to use pop traffic or redirects, you can always launch just 1 campaign and mix 3-5 countries in there initially to make the test faster, however, keep in mind the goes should ideally be in the same category or level of bids. If you launch a campaign targeting Australia, Indonesia, and the UK, most of the traffic will come from Indonesia unless your bids are super high.
Now that you've done your diligence and selected a few geos to test, let's create the smartlink URL.
It's important to understand that besides selecting a vertical (dating, cams, gay, games, mainstream) if you're running the dating vertical, you can also select a sub-vertical.
This will be crucial based on the type of traffic you're going to run:
Mainstream
or
Adult
.
The 3 types of sub-verticals are:
Mainstream Jump
Adult Jump
Social Jump
This might sound confusing, but the reality is this sub-vertical defines the type of pre-lander people see before going to the offer.
Mainstream means you could probably get those dating offers approved in mainstream
traffic sources
. Adult contains adult content in the pre-landers and social has specific landers that seem to convert better on social networks such as FB, Snapchat, TikTok, etc.
Besides that, don't forget to name your campaign correctly as you can create 2 or 3 different versions from the same smartlink just based on the sub-verticals.
After that, you'll see the advanced settings:
Here, you can customize some settings in your pre-landers based on your needs.
Back button redirect: Hijacks the browser history to keep them on the same page when they press the back button
Enter popup: pop up script right after the page loads.
Exit popup: asks the user if they really want to close the website
Direct traffic: this disables the pre-landers of the smartlink, which means you can use your own landers and then send traffic here
Don't direct link to offers with pop traffic or really almost any type of traffic unless it's the highest quality for dating offers as most of them are SOI/DOIs.
Keep in mind every time you change an advanced setting, a different URL is generated, so you can actually split test the same smartlink just with different settings to see which one performs better with your traffic aside from testing the sub-verticals and main verticals.
If you're going to run native, push, InPage push, or really any clicked traffic, you can leave it as is (
back button
and exit popup enabled), but if you're going to run PPV traffic I recommend you enable the enter popup setting as well or perhaps split test one link with it and another without it. The enter popup script doesn't work as well as it used to do a few years ago as browsers changed how it's displayed and its priority, but you'll never know if you don't test it.
Remember to save your smartlink and give it a proper name based on the settings you've added.
Examples:
Dating Adult Back Enter Exit
Dating Mainstream Back Exit
Dating Social Exit
Use whatever you want but name them correctly (also in your
tracker
) and split test the performance between the prelanders and scripts.
Now that you've got a rough idea of how to get started, do your own diligence and start a follow along for the contest! Leave your questions below if there are any!
Servando.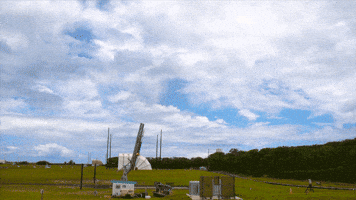 Last edited by a moderator: