Super Contributor
VIP
Partner
Joined

Feb 26, 2019
Messages

101
Clickadilla
is a network with a vast amount of different advertising formats. They rotate on thousands of websites every day. Our goal №1 is to help you reach YOUR target audience and receive quality impressions, clicks, or other actions in any terms. Thus, our development team has been working long enough to present a new target setting - High-Quality Targeting.
High-Quality Targeting​
⠀⠀
High-Quality Targeting optimizes your costs and time-spending. This result-oriented tool identifies the most favorable conditions for your ad to bring maximum effectiveness. It will be shown at a definite time in a definite place on the website (depending on the goal of your campaign).
We already made a review on High-Quality In-Page in one of our previous articles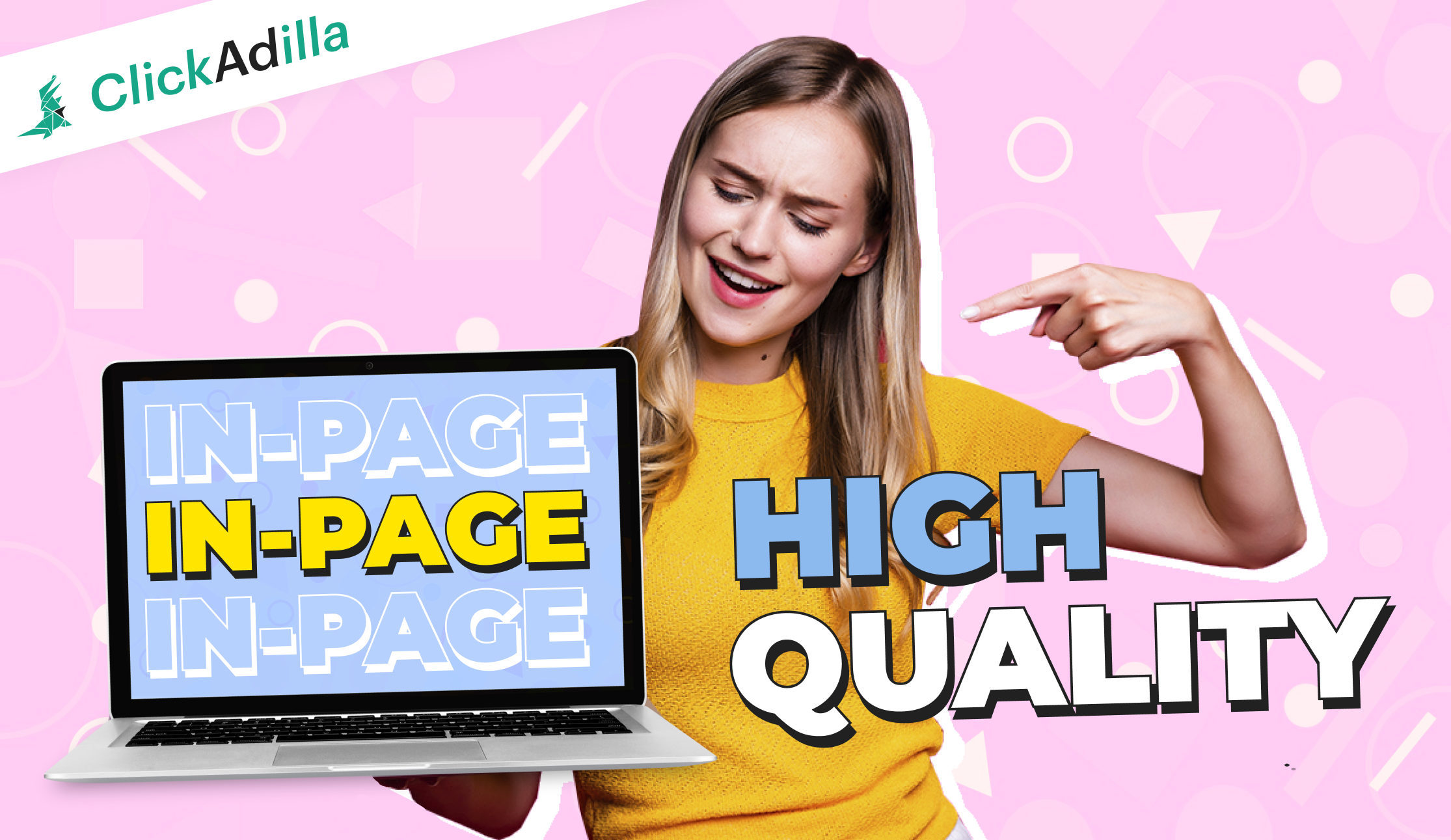 ⠀⠀
The function has been developing for several months. It started with the idea of offering an alternative to ordinary ways of targeting. The mechanics of High-Quality targeting form an ACRR model, which is:
1. Analysis;
2. Comparison;
3. Reach;
4. Repetition.
Analysis​
⠀⠀
We need our ad to have the HIGHEST probability rate for an action. So one of the biggest parts of the model is analysis. The parameters to be analyzed may vary