Joined

Jul 9, 2020
Messages

84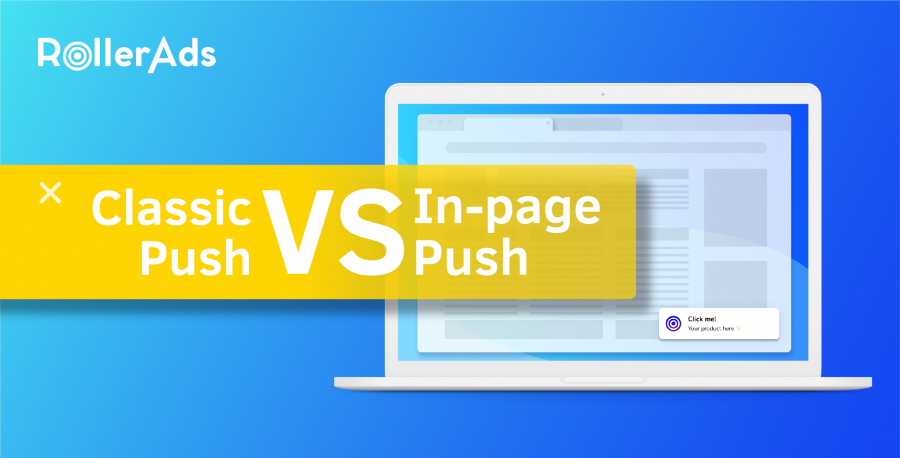 DIFFERENCE BETWEEN CLASSIC PUSH AND IN-PAGE PUSH​
How to attract the user without annoying him? This question drives innovation in online advertising formats for decades.
Advertisers are constantly looking for new solutions to effectively reach users, bothering them as little as possible because every ad displayed to a banner blind person is a loss to the advertising budget.
The search for a balance between monetization and user-friendliness created the format of
web push notifications
– pop-up messages that resemble regular smartphone or browser notifications. Not so long ago,
In-page push notifications
appeared, which claim to solve some of the limitations of the old format.
Let's find out their differences and what benefits they bring to advertisers.
The main difference between ad formats​
Visually
web push notifications
(
classic push
) and
in-page push notifications
(
IPP
or
floating push notifications
) look similar: those are the ads that appear in the corner of your browser.
However, the main difference is that while
classic push requires an initial subscription
from the user to get displayed,
in-page is placed directly on the website,
and it appears to
any user currently on the website,
therefore this type of ad
does