It's been a few months since we did a
Link Directory Contest
so it's time for another! This time, I am bumping up the prize pool to $1,000!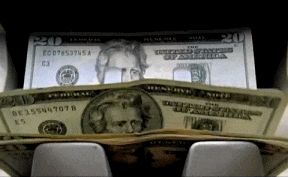 I will be paying out $1000 in prizes on
Monday, August 31st
. All you have to do to participate to get your hands on that prize money is post a rating/review for a
traffic source
,
tracker
,
spy tool
,
landing page builder
,
affiliate network
, or any other resource in our
Link Directory
!
I've been adding new resources to the directory every week including many new
affiliate networks
over the past month. So, take a look through all the lists and leave a rating/review for one of the companies you are working with to participate
Participation is easy:
Browse through the Link Directory and find the listing for a resource you use or have used (for example, maybe you use the BeMob tracker?).
Click the Leave a rating button (shown below).
Choose your star rating (1-5 with 5 being best).
Type in a helpful review about your experience with the product/service. There is a specific amount of characters you must use so please be as details as possible so it will help other members choose whether or not they want to use that product/service.
Click Submit rating.
Come back to this thread and tell us which listing you rated so we can take a look!
That's it
You can rate any/all of the services/tools you actually use with your affiliate marketing. Please be honest in your rating and detailed in your review. I will randomly choose 20 of the ratings/reviews that are posted during this contest and those winners will be announced and then paid their $50 prize via PayPal
How to leave your own rating
The instructions are above, but here are screenshots for the steps:
Step 2:
Step 3/4/5:
Let me know if you have any questions. By reviewing the products/services you use, you are helping other members make educated decisions on what they should use. They will take your reviews seriously so I hope you will as well