Joined

Jan 17, 2019
Messages

78
Hi, guys!
For several years,
AdCombo
has been running grand challenges, raffling lavish prizes, helping partners earn more, and encouraging the growth of the industry.
Every challenge is more than just an image: labor, will, time and people are usually behind it. The whole team and, of course, the participants with their own stories.
Standing at the doorstep of new stories, we'd like to recall memories of the winners of past challenges. The ones who strove to win and were finally rewarded by Fortune.
We've asked them the most curious questions about their challenge experience.
Greet the first champion of our interviews –
Vladimir
, who didn't know luck was on his side!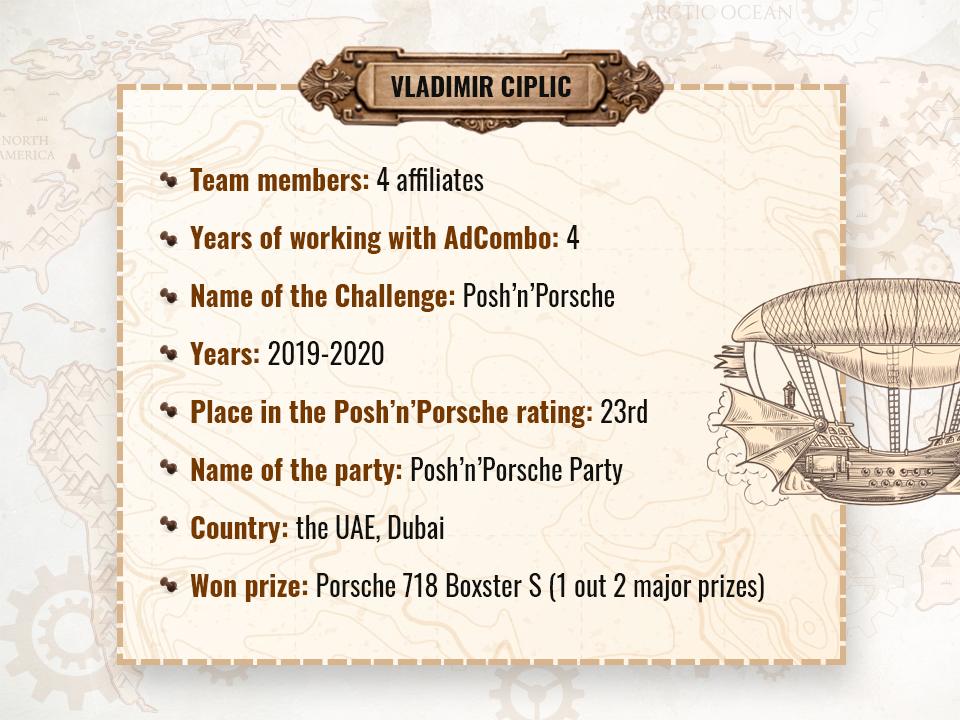 Unfortunately, you couldn't attend the
Posh'n'Porsche Party
. How and when did you find out that you had won the new Porsche? After realizing your win, what thoughts did you have?
That evening, I was extraordinarily happy. I was having fun all evening, so I even forgot to watch the
live stream of the Party
. I never imagined I could win the second major prize. I was very surprised yet delighted, when my manager Una contacted me and said that I had become the second